S1E1: Shawn McMaster — a Crazy Comedy Magician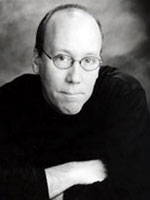 These are show notes taken from an audio interview. To listen to the actual interview, please use the player above.
Join us for a fun interview as we delve into the mind of Shawn McMaster, a comedy magician out of Los Angeles, CA.
Favorite quote
"There's two kinds of tired. There's good tired and there's bad tired. Ironically enough, bad tired can be a day that you won. But you won other people's battles, you lived other people's days, other people's agendas, other people's dreams. And when it's all over, there was very little you in there. And when you hit the hay at night, somehow you toss and turn; you don't settle easy. It's that good tired, ironically enough, can be a day that you lost, but you don't even have to tell yourself because you knew you fought your battles, you chased your dreams, you lived your days and when you hit the hay at night, you settle easy, you sleep the sleep of the just and you say 'take me away.'" —Harry Chapin (Folk Singer)
Failure moment:
Shawn describes how everything went wrong the first time he performed the "World's Fastest Card Trick."
Biggest success:
Making his business work and being able to make a living at what he loves is his biggest success.
What would he have done different?
Stayed in school to study business and marketing.
Would he say he's "made it?"
He believes he's "made it," considering the fact that he's been able to make his business work, though he's still striving for more and to grow his business. He brought up this video to watch of friend Christian Cagigal, when considering if you've made it.
Other topics touched upon:
• Show business is just that: show business. There is a desk job involved.
• His mindset behind and how to answer the question, "Is this your profession?" and "What do you do during the day?"
• How he differentiates himself from other performers for different markets.
•  Tells about and goes into detail on how he transitioned into performing full time and eventually quit his day job.
Parting advice:
Find out what works and learn from your mistakes.
Recommended books and resources:
Note: Many of the links in this section are affiliate links, meaning we earn a small portion of any sales. If you're enjoying our podcast and decide to purchase one of the recommended resources or books, please consider using our affiliate links to help support the work we're doing here at the Successful Performercast. Thanks!  
Hustle, Hustle: The Magic of Business by Joel Bauer
Hiding the Elephant: How Magicians Invented the Impossible and Learned to Disappear
 by Jim Steinmeyer
Other Books Mentioned…
Magic's Most Amazing Stories
 by Ivan Amodei
This is the book that contains the story of Shawn's failed trick and many other incredible, hilarious, and heartwarming stories by world-famous magicians about the crazy things that have happened to them in the profession of magic.
It Takes Guts, Dammit! by Paul Diamond

Resources:
Evernote
Prop Lists for your shows
Tony Clark's Show Booking Checklist in the Mandala Volume 1:4
Where can we find Shawn McMaster?