S3E12: Katrine Spang-Hanssen — Corporate Juggler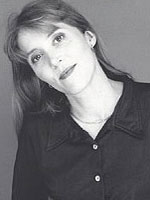 These are show notes taken from an audio interview.
To listen to the actual interview, please use the player above.
In this episode, I talk to corporate juggler Katrine Spang-Hanssen, partner to Scotty Meltzer. We delve into corporate entertainment exploring topics like brainstorming jokes for your act, writing custom scripts, and memorizing them. Also find out why the show MUST NOT GO ON!
Katrine Spang-Hanssen is a corporate juggler who's talents have taken her around the world!
She grew up in Denmark from a musical family, so performance was not an uncommon thing. She moved to the States when she was 20 and is just barely recovering from culture shock.
She's had the opportunity to tour with and open for a number big name entertainers like Kenny Rodgers, Willie Nelson, and Natalie Cole. Add to this hundreds of comedy clubs, fairs, festivals, colleges, and theater productions. She's now one of two principal performers for Comedy Industries which specializes in creating custom presentations for trade shows, training sessions, sales meetings, and other corporate applications. Clients include Ansys, Commvault, HP, IBM, NETGEAR, and Seagate.
A couple cool facts about Katrina: She speaks six languages, and also plays drums with several bands around the Bay Area. I'll leave it up to you to decide which is cooler.
Success Quote:
It just doesn't matter. — Katrine Spang-Hanssen
Favorite Success:
Opening for Barbara Mandrell for a sold out audience.
Failure Moment:
Performing at the same venue as she did opening for Barbara Mandrell, but for an audience of six. What a contrast!
Tending Corporate Gigs
• Incorporating client's message into the act.
• Memorizing custom scripts.
– mnemonic connections.
– recording and listening to the script over and over again.
• How to cover when you forget part of your script.
• Brainstorming jokes for the act.
How Does Katrine Differentiate Herself?
Customization for clients. Scripts, tricks, etc.
Worked Best for Growing Business
Being a person that other people want to be around.
Biggest Professional Challenge
Fear of failure.
FEAR = False Evidence Appearing Real – Zig Ziglar
Interesting Story from Career
Find out why if anything must go on, it's NOT THE SHOW! Katrine tells about how she got appendicitis before a gig, performed anyway, and ended up taking an ambulance to the hospital after her gig. This is the other half of a story that Scotty Meltzer mentioned in his interview.
Parting Advice
Don't get hung up on a dream. Appreciate the journey.
Other Topics Covered
• Fear of failure.
• Working with what you've got.
• Most people aren't "out to get you."
Recommended books and resources:
Note: Many of the links in this section are affiliate links, meaning we earn a small portion of any sales. If you're enjoying our podcast and decide to purchase one of the recommended resources or books, please consider using our affiliate links to help support the work we're doing here at the Successful Performercast. Thanks!
Resources
Books
Thelonious Monk: The Life and Times of an American Original by Robin Kelley
Feel the World by Noerretranders

Where can we find Katrine Spang-Hanssen?