S2E7: Tony Clark — Magician & Show Producer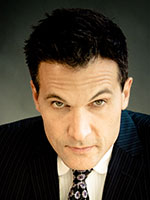 These are show notes taken from an audio interview. To listen to the actual interview, please use the player above. 
Tony Clark is a world class performer who travels the world performing magic and producing shows.He's appeared countless times on television, has worked with the likes of John Malkovitch and Nicholas Cage while consulting for film and TV, and is the recipient of many magic awards including "Magician of the Year," given by the International Magicians Society.
He also lectures teaching on all areas of magic, and manufactures products for professional magicians everywhere. If this guy doesn't know what he's talking about when it comes to magic and business, I have no idea who does!
Success Quote:
Whatever the mind can conceive and believe, it can achieve. — Napoleon Hill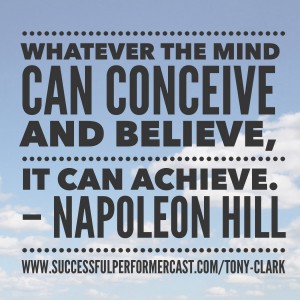 A Moment of Failure:
The very first magic contest that Tony entered, he failed dismally. Ultimately, he was too prideful and ended up eating a slice of humble pie.
Biggest success:
Tony's very first venture into producing large variety shows was a show called Phantasy and ended up running for four consecutive years in Reno. This was the longest a show had ever lasted there. Quite an accomplishment!
Tony on Producing Shows
Tony Clark is very well known for producing large variety shows all over the world. We go in depth about this part of his career. Here are some of the topics touched upon.
• Tells how he landed his first production gig, Phantasy.
• How does he find talent for his shows?
• How would someone become a part of a show like his?
• Talks a little about the formula he uses in producing shows.
• Tells the biggest lesson he's learned after years of producing shows.
• Gives some advice to those who might want to follow in his path and produce a similar large show.
What's working for him business-wise?
Diversity. Having multiple streams of income. For example: He performs, produces shows, directs & coaches, consults for film and television, and has a variety of products he's put out for the magic community for purchase.
Interesting story from his career:
Listen in to hear about that one time David Copperfeld called Tony right before his show was about to start and asked him to stall so he could get there to see it!
Has he "made it?"
Yes. He's been able to make a living doing what he loves and avoid getting a "real job."
Is there anything he would have done differently up to this point?
Nope, he's pretty satisfied with how things have gone. 🙂
Other topics touched upon:
• Talks about visualization and how it can work for or against you. (See Tony's favorite quote above.)
• Talks about what it's like studying under Tony Slydini, and how it saved his life. I think Tony's transparency here will really resonate with some of us.
• Tony hints at a new book on the horizon! He says it's going to be all about everything he's learned in his career performing and producing shows. Keep your eyes peeled, he's shooting for a goal of having it ready by 1/1/15!
Parting advice:
Don't do bad magic, because it hurts everyone. Be the best that you can be, get feedback from others and strive for excellence.
Recommended books and resources:
Note: Many of the links in this section are affiliate links, meaning we earn a small portion of any sales. If you're enjoying our podcast and decide to purchase one of the recommended resources or books, please consider using our affiliate links to help support the work we're doing here at the Successful Performercast. Thanks!
Performance Specific Book
Showmanship for Magicians by Dariel Fitzkee
(Fitzkee Trilogy)
Five Points in Magic by Juan Tamariz
Non-Performance Specific Books
Think and Grow Rich by Napoleon Hill

Where can we find Tony Clark?
TonyClarkMagic.com – Products for Magicians
TonyClarkProductions.com – Tony's Performing and Production Site
MagicConsultant.tv – Magic Consulting for Stage, Movies & Television