S1E4: Simon Coronel—Our Favorite Aussie Magician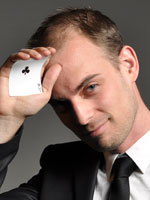 These are show notes taken from an audio interview. To listen to the actual interview, please use the player above.
You'll love this interview with George Oscar Bluth the…wait! I mean Simon Coronel, one of magic's favorite imports from Down Under.
Favorite quote
"Never compare your inside to somebody else's outside." — Hugh MaCleod, Cartoonist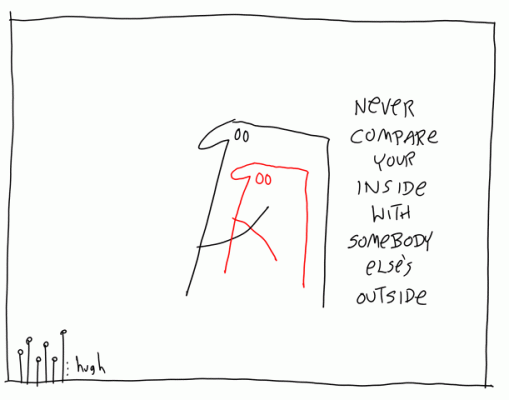 Failure moment:
Simon's forst Christmas season after striking out on his own was painfully dry. In fact he only had four gigs the entire season. He attributes it to the fact that he did so much traveling instead of conquering his own backyard first.
Biggest success:
At a seemingly dead-end show in a Perth festival, he was scouted for a variety show in Germany that kept him busy for months getting paid more than he ever had up to that point in his performance career.
What would he have done different?
He would have taken more risks early on. Fail more, fail early, fail often.
Unique selling point
He's a corporate entertainer that actually has a corporate background. He knows the corporate world and mindset which is very rare in a performer.
Would he say he's "made it?"
Not in the slightest! It's going well, but he still has a long way to go.
What's working especially well in growing his business?
Being visible. Showcasing your abilities to as many people as you can.
Interesting story from the road
Listen to Simon talk about his experience with alcohol and performing…and FISM 2012.
Other topics touched upon:
• Comparing yourself to other performers.
• Talked about how he finally made the leap into performing full time and how he was the last one to think he was ready.
• Perfection, how it can hold you back and how it's different from trying to be fantastic.
• Simon's strange obsession with fruit cups.
• His new column in Magic Magazine called Walkabout Soup.
• The GOB act. Why?
Parting advice:
There are many different ways to success and it's different for everyone. Find what works for you and your success.
Recommended books and resources:
Note: Many of the links in this section are affiliate links, meaning we earn a small portion of any sales. If you're enjoying our podcast and decide to purchase one of the recommended resources or books, please consider using our affiliate links to help support the work we're doing here at the Successful Performercast. Thanks!
Maximum Entertainment by Ken Weber
It's Not How Good You Are, Its How Good You Want to Be: The World's Best Selling Book by Paul Arden

Resources:
Online business collaboration via Google Docs and Dropbox.
Where can we find Simon?