S5E1: Dan Chan — Magic, Kids, and Dinner Shows!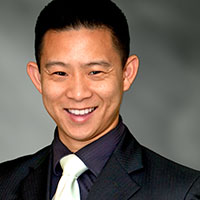 These are show notes taken from an audio interview.
To listen to the actual interview, please use the player above.
In this interview, Dan Chan takes us on his journey into how he became a professional magician. He also talks about his dinner show, his experiences with Groupon and LivingSocial, and how he's teaching his two young children how to juggle and perform magic.
Dan Chan is a magician and variety show producer up in the Bay Area.
Dan is quite the versatile performer, from close-up magic to stage illusion to pickpocketing, he's taken his talents in front of some impressive audiences including George Lucas, the US Marine Corps, and performing over 15 times for Google.
In addition to this, he's works with his wife, Kat, in many of his productions and has been training up his two children, 7 year old James and 5 year old Grace, in juggling and magic as well.
Dan is an intense three-ring circus rolled into one man. Bring in the rest of his family and you have a quadruple threat class act!
Success Quote:
With our council, plans are frustrated, but with many councilors, they succeed. — Book of Proverbs
Failure Moment
The way he found out he was charging too little for his services.
Favorite Success
Dan lists off some rather nice gigs he's been blessed to have performed at.
Differentiates Himself
Knowing his client's needs and working to fulfill them.
Worked Best in Growing Business
Top of Mind Awareness with giveaways bearing his logo (an ambigram).
Biggest Professional Challenge
Trying to get his dinner show touring.
What would he have done differently?
Studied transactional law and more theatre.
Interesting Story
Hear how Dan got out of a traffic ticket by showing the officer a magic trick.
Other Topics Covered
• Talked briefly about journaling.
• Training his young children in magic and juggling.
• His experiences with Groupon and LivingSocial.
• Some of his goals.
• Luck is where preparation and opportunity meet.
• Talks about his dinner show and how he's marketing it.
• Pitching his dinner show to restaurants.
• Pricing your shows.
Parting Advice
Get your foot in the door and then gain momentum.
Recommended books and resources:
Note: Many of the links in this section are affiliate links, meaning we earn a small portion of any sales. If you're enjoying our podcast and decide to purchase one of the recommended resources or books, please consider using our affiliate links to help support the work we're doing here at the Successful Performercast. Thanks!
Resource:
Waze – iOS App, Social GPS
Books:
The Richest Man Who Ever Lived by Steven K. Scott
The Enlightened Magicians: The Best of the Best by Michael Jeffreys

Where can we find Dan Chan?