Podcast: Play in new window | Download (Duration: 1:01:36 — 49.5MB)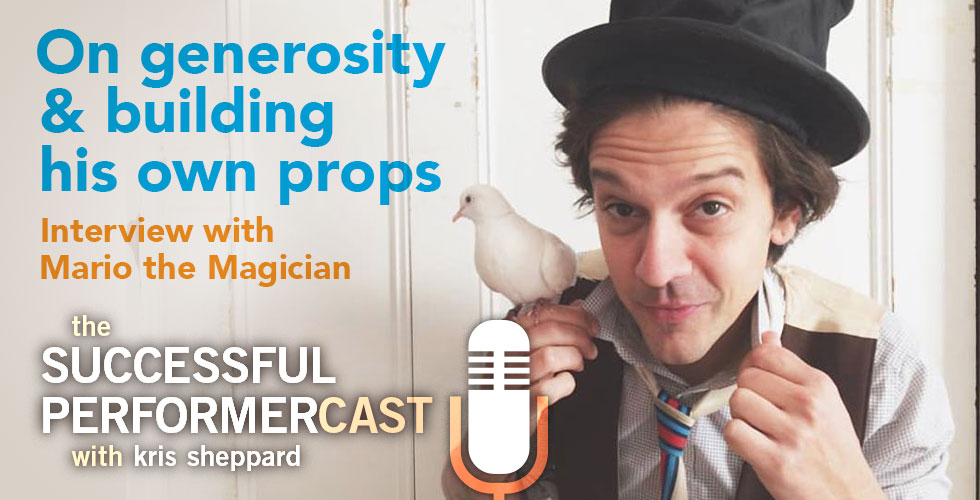 In this episode, Mario the Magician talks about how he makes all of his own props. He also talks about generosity and gratefulness and how those play a part in his business.
Mario is a magician who performs primarily on the East Coast entertaining children and their families. The thing that really makes him stand out is that he's a creator and inventor, making all of his own props for his show including fun, educational robotics.
He's an advocate for the Maker Movement, STEAM/STEM educational initiatives, and can be seen on a recent episode of Sesame Street.
He's Buster Keaton and Charlie Chaplin for the modern age.