S1E8: Wayne Gonce—More than a Magician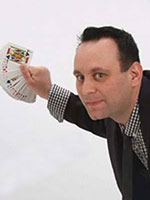 These are show notes taken from an audio interview. To listen to the actual interview, please use the player above.
Wayne Gonce is "More than a Magicain," as proclaimed by Disneyland, where he performs regularly, but he's also an actor and a TV show host.  
Favorite quote:
Using no way as way
Having no limitation as limitation
—Bruce Lee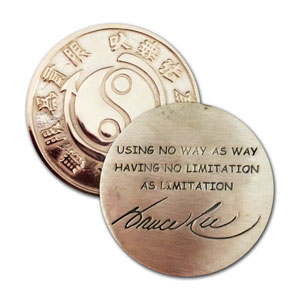 Failure moment:
Wayne brings us to when he moves out to LA and things just weren't lining up. It wasn't until he was almost at the end of his money that he saved up that he landed his Disneyland gig. But it wasn't what it is now which bring us to…
Biggest success:
Wayne tells about how he turned his initial position at Disneyland into that of an entertainer performing magic for their guests. This includes an incredible story of him wowing his team lead by thinking on his feet to console a young girl with a couple magic props he had on him and his surroundings. What results is real magic.
What would he have done differently?
He would have studied more acting and performance arts in college.
Unique selling point:
Tries not to be "flashy" and to dispel the stuffy "top hat and gloves" stereotype of a magician.
What's working for him business-wise?
Word of mouth in combination with his standard marketing pieces: website and business cards.
Interesting story from the road:
Wayne tells us about the time the power went out right before he was to go on and he had to perform his stage show without sound or his show music.
Other topics touched upon:
• Tells about some of his experiences working for Disneyland.
• Talks about some resistance he encountered when people found out he wanted to go pro.
• Goes into his web series, Phase XIV, what it's like filming, and a little on his relationship with Denny & Lee's Magic Shop.
• Tells how he approaches places he would like to film at.
• How he changes things up for repeat bookings, subsequent shows, and custom instances.
• How he increases audience interaction.
Parting advice:
Love what you do. Work hard. It all comes down to how bad you want it.
Phase XIV
Click here to see more!
Recommended books and resources:
Note: Many of the links in this section are affiliate links, meaning we earn a small portion of any sales. If you're enjoying our podcast and decide to purchase one of the recommended resources or books, please consider using our affiliate links to help support the work we're doing here at the Successful Performercast. Thanks!
Performance Specific Books
Fitzkee Trilogy (Three Volume Set) byDariel Fitzkee
Individually
Showmanship for Magicians
Magic by Misdirection
The Trick Brain

Resources:
Brad Ross' THE IT FACTOR
Where can we find Wayne?
Twitter @WayneGonce | Facebook | Instagram | Youtube