Podcast: Play in new window | Download (Duration: 1:07:36 — 54.3MB)
These are show notes taken from an audio interview.
To listen to the actual interview, please use the player above.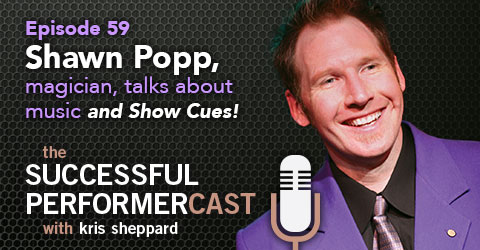 In this interview, Shawn Popp talks about adding music to your performances and answers many questions that people have asked about his app ShowCues. Also, for three days only, he's offering 20% off both his ShowCues App and the ShowCues Remote!
Shawn Popp, AKA the Magic Dude, is one of Colorado's favorite performers. He's built a career traveling the country performing his magic at corporate events, trade shows, private parties, and other special events. His thouroughally entertaining show includes magic, mentalism, comedy, and music.
Speaking of music, Shawn is also the mind behind the iOS app ShowCues, a sound control system which helps you to bring music to your shows. It's almost like having a sound engineer in your pocket.