S3E1: Alex Ramon — Magician Prodigy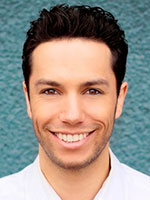 These are show notes taken from an audio interview.
To listen to the actual interview, please use the player above.
In this episode, I talk to Alex Ramon about his magic career covering such topics as building a tribe, engaging on social media and list building!
Alex Ramon is a magician who has accomplished so much in so little time, it makes my head spin!
Alex has toured around the world with Disney Live! Mickey's Magic Show, performing more than 650 shows and for more than a million people, even performing his show in different languages.
He became the second youngest ringmaster and the very first magician in history to be the Star of The Greatest Show on Earth, in Ringling Bros. and Barnum & Bailey's Circus show, Zing, Zang, Zoom.
For over 2 years, his show "Illusion Fusion" was the number one rated show in Lake Tahoe on both Yelp and Trip Advisor and Alex can now be seen touring his new show NewMagic.
As for professional acknowledgements, he's been presented with the Lance Burton Award, Society of American Magicians Presidents Award, International Brotherhood of Magicians Presidential Citation, was named "National Stage Magic Champion" at the World Magic Seminar, and most recently became the youngest ever recipient of the Milbourne Christopher Illusionist award.
The most amazing part is most of this was accomplished by the time he was 23.
Success Quote:
Be so good they can't ignore you. — Steve Martin
A Moment of Failure:
Alex talks about how he ended up losing money the first time he tried to produce his own touring show. He ended up having to cancel a number of shows because he didn't sell enough tickets.
Building a Tribe, Social Media Engagement, and List Building
• Alex talks about how he's built a community or tribe around his act
• Tells some of the ways in which he interacts with his audience online
• Give-aways and meet-ups
• His strategy for list building at shows
• Putting his audience in the driver's seat
Favorite Success:
The opportunity of being such a big part of the Ringling Bros Circus show Zing Zang Zoom!
Interesting Story:
Alex tells an interesting story about the time he had a little girl up on stage with him who all of a sudden had to use the bathroom!
What's been Alex's biggest challenge so far?
Find out how Alex bounced back after a bizarre series of unfortunate events, and how Shawn Farquhar was unexpectedly able to help!
What would Alex have done differently?
He would have outsourced more jobs early on so he could have been more free to work on what he does best. Magic!
Other Topics Covered
• Talks about his new show #NewMagic and his approach to it
• How important it is to listen to your audience
• Talks about what it's like performing "in the round."
• How people want to be at "that show where [something] happened" and how to create "personal" moments
• Connecting to the audience and being engaging
• Why Alex has no "Plan B"
• Knowing your strengths & weaknesses and being honest with yourself
• If you were asked to create the best magic show you could, would you cast yourself as the magician?
Parting advice:
Never give up. Never stop learning. Surround yourself with good people.
Recommended books and resources:
Note: Many of the links in this section are affiliate links, meaning we earn a small portion of any sales. If you're enjoying our podcast and decide to purchase one of the recommended resources or books, please consider using our affiliate links to help support the work we're doing here at the Successful Performercast. Thanks!
Resources
YouTube. You can learn how to do anything on YouTube.
Performance Specific Book
Conjuring Anthology by Jim Steinmeyer
Business or Self Development Book
Growth Hacker Marketing by Ryan Holiday

Where can we find Alex Ramon?
Alex Ramon's Official Website
Twitter @alexramonmagic | Facebook | Instagram | YouTube