Podcast: Play in new window | Download (Duration: 56:46 — 45.6MB)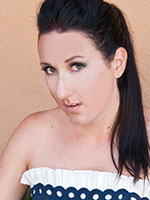 These are show notes taken from an audio interview. To listen to the actual interview, please use the player above.
Tiff Jimber is a singer/songwriter in Los Angeles whose influences include Sara Bareilles, Ben Folds, Billy Joel, John Mayer, Nina Simone and Adele. She also knows what it takes to make a dream come true as she books all her own tours, plays over 100 shows a year and handles all marketing and scheduling, all while meticulously crafting her songs.
I'd also like to point out that she shares step by step how she set goals and followed through in order to get her music played on television. Listen in to hear her story!