Podcast: Play in new window | Download (Duration: 1:03:24 — 51.0MB)
These are show notes taken from an audio interview.
To listen to the actual interview, please use the player above.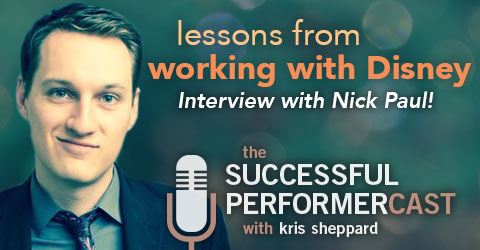 In this interview,magician Nick Paul talks about his time performing with Disney, performing silently, and his sketch comedy influence!
Nick is a magician who for 14 years has performed full-time touring the United States at corporate events, collages, and theaters. He's also had opportunities to perform at Walt Disney World, on cruises, and in multiple countries. He was voted "Critic's Choice" for Best Variety Performance at the Orlando Fringe Festival, and was personally invited to audition for America's Got Talent.
In addition to this, he also has a podcast geared toward magicians called "Two Magicians, One Mic."
Walt Disney World says, "He's an entertainment tour de force."