Podcast: Play in new window | Download (Duration: 1:05:23 — 52.5MB)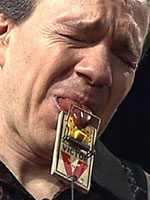 These are show notes taken from an audio interview. To listen to the actual interview, please use the player above.
Scotty Meltzer is a computer science geek and ex-IBMer, turned entertainer who now rides a unicycle juggling knives and escaping from straight jackets for a living.
He is the head writer and one of two principal performers for his company Comedy Industries which specializes in creating custom presentations for trade shows, training sessions, sales meetings, and other corporate applications. Some of his clients include Apache design, HP, IBM, Netgear and Seagate, many of which have hired him upwards of 30 times!
In addition to this, Scotty also writes a monthly column where he talks about writing comedy for jugglers and other variety acts. A seemingly hidden treasure trove on the internet of great advice for anyone wanting to add comedy to their act, or even just be funnier in life!