Podcast: Play in new window | Download (Duration: 1:16:06 — 61.1MB)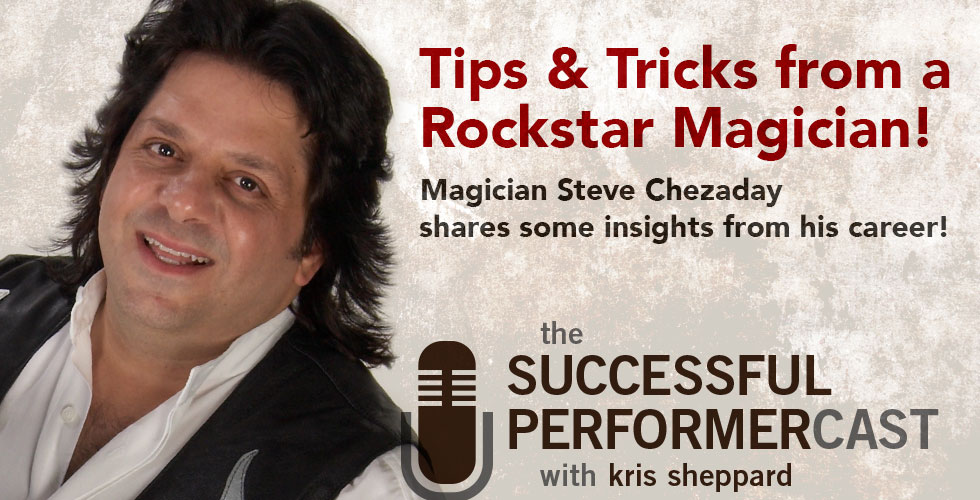 This week, I bring you an interview with Steve Chezaday who shares some advice and insights from his years performing full-time. Topics include dealing with clients, pricing, managing your money, and customizing and maintaining your props. There's a lot insight to be gained from this chat.
Chezaday is a magician who's pretty much done it all from close up magic to grand illusion. His energetic show has taken him all over the country. He's toured with Abbott's Magic Festival and is also quite handy when it comes to building props and stage illusions. And he can do it all while rockin' an air guitar!