Podcast: Play in new window | Download (Duration: 1:08:20 — 54.9MB)
These are show notes taken from an audio interview.
To listen to the actual interview, please use the player above.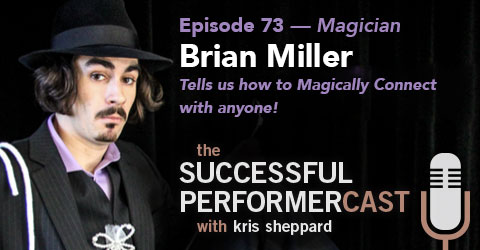 In this interview, Brian Miller talks about how to magically connect with anyone! He also talks about why he decided to try standup comedy and why you should too!
Brian is a nationally acclaimed corporate entertainer and keynote speaker performing mainly at colleges and corporate events. Residing in Connecticut, he regularly performs at more than 200 events every year throughout New England and across the country.
In addition to his magical performing, he's also regularly invited to speak on topics including: influence and persuasion, secrecy, safety and awareness, the philosophy & psychology of magic, and recently did a TEDx talk on "How to Magically Connect with Anyone."