Podcast: Play in new window | Download (Duration: 7:10 — 6.1MB)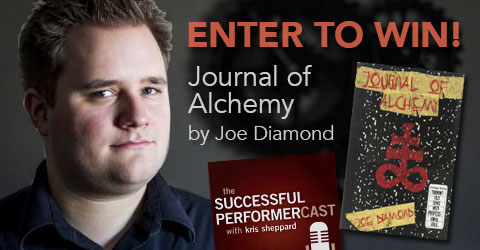 Win a copy of Joe Diamond's new book Journal of Alchemy! 
Journal of Alchemy is Joe's first book for magicians. It's a quick read that teaches five powerhouse routines from Joe's professional repertoire. All the routines are audience tested, and simple to perform so you can focus on having fun with the material and connecting with your audience.
The winner will receive both an autographed printed version and the digital version of the book!
Contest runs through March and winner will be chosen on April Fool's Day (4/1/2015).
Read after the jump to find out how to enter!